Keep your business safe from the threat of burglary and monitor your property with Industrial and Commercial Security Systems, Inc.. Locally owned and operated since 1986, we  have designed, installed and monitored commercial burglar alarm systems in Albuquerque and the surrounding areas for the past 28 years.
Call 505-998-2246 today or send us a message for a professional business security system design in Albuquerque, NM.
New Mexico Responsive Intrusion Detection
Also known as Intrusion Detection Systems, burglar alarms are the fastest way to be aware of a potential threat to your property. At Industrial and Commercial Security Systems, Inc., your business has access to a full range of technology to ensure your security, including: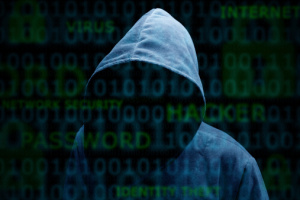 Keypads
Glass pads
Motion detection/micro passives
Dual infrared beams
Magnetic contacts for doors and windows
High/low sensors

Commercial burglary monitoring

Temperature alerts
Plus over 100 other protection devices!
Industrial and Commercial Security Systems, Inc. customizes each burglar alarm system to accommodate your concerns and budget and can create a system with anywhere from 32 to 574 zones. Systems can be hardwired or utilize AES technology.
Based in Albuquerque, our central station meets all UL listing requirements. In the case of a burglary or an emergency, our call center employees have the local knowledge necessary to communicate with the police quickly and effectively.
ICSS, Inc. serves New Mexico, Southern Colorado, and Eastern Arizona.
Call today for a consultation! 505-998-2246
Integrated Burglar Alarms in Albuquerque, NM
The burglar alarm systems and monitoring services at Industrial and Commercial Security Systems, Inc. are integrated. Albuquerque business security integration allows your system alert response to be:
Fast. By having your burglar alarm incorporated into your security service, you get your services monitored in one place. You will receive quicker response times since your security alarm system does not have to go through multiple monitoring agencies, but instead is performed right here in Albuquerque.
Reliable. You need help immediately when your burglar alarm system is triggered. For ultimate reliability, we offer 24/7/365 maintenance, repair and support for your integrated burglar alarm and security system. We also have the largest AES network in the state of New Mexico, which means that your alarm message will take the fastest path available and your system cannot fall victim to a blackout.
Covered. Your safety is paramount. That's why all business security systems are covered under a one-year comprehensive warranty for parts and labor.
Immediate. When in an emergency, Industrial and Commercial Security Systems, Inc. can notify you, APD and a security detail to respond if necessary. You will receive a response within 60 seconds of notification to any threat to your business or property.
While our integrated burglar alarms may signal an intrusion, for many businesses – this is not enough. From camera surveillance to access control, our security company can outfit your business with technology that does more than identify an intrusion so you can identify and prevent future problems.
Professional ABQ – New Mexico Burglar Alarm Monitoring Services
Your professional alarm monitoring services will be performed by a trained professional with experience with intrusion situations. Many of our team members have over 10 years of industry experience and all employees are certified to install and maintain all makes and models of alarm equipment.
Whether you want to expand an existing system or build a new one, Industrial and Commercial Security Systems, Inc. is your resource for dependable commercial burglar alarms. Contact us today to discuss your unique needs.