Fire alarm systems are required by law to be installed in all commercial buildings. Up to date on the latest fire codes and procedures, Industrial and Commercial Security Systems, Inc. can outfit your business with the responsive commercial grade fire systems your business needs.
Send us an email or call 505-998-2246 today for a professional business security system design in Albuquerque, NM.
New Mexico Commercial Fire Alarm Systems Installation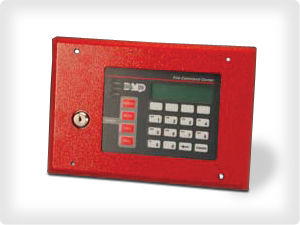 Having a commercial fire alarm installed can minimize the threat against your life and livelihood. Using state-of-the-art technology, Industrial and Commercial Security Systems, Inc. installs performs commercial fire alarm systems installation that is certified and NFPA approved systems that can detect a fire right away.
We can help when you need fire protection in Albuquerque, NM. Commercial fire alarm installation services are customized to your company's unique needs and are covered by a comprehensive one-year warranty. Our certified professionals install a full range of systems, including:
Wireless UL commercial grade fire systems
Analog
Digital
Voice evacuation
The quicker AFD can respond to a fire at your business, the less potential for damage to your property. When your commercial fire alarm monitoring system detects a temperature or smoke spike on your property, a trained professional will notify you and the fire department immediately 24 hours a day, 7 days a week, 365 days a year.
ICSS, Inc. serves New Mexico, Southern Colorado, and Eastern Arizona.
Call today for a consultation! 505-998-2246
Faster Response Times with Integrated Fire and Business Security Services
Integration of your fire and Albuquerque business security services means that your monitoring will be performed in the same place, allowing for quicker response times. Any notification of an irregularity on your property will be responded to within 60 seconds. If necessary, Industrial and Commercial Security Systems, Inc. can dispatch APD or a security detail to your location. Contact us today for quicker response times.