Innovative New Mexico Security Solutions Since 1986
As a locally owned and operated security company since 1986, Industrial and Commercial Security Systems, Inc. is committed to keeping Albuquerque a safe place to live, work and operate a business. We have earned our place as one of the top Albuquerque security companies because we are: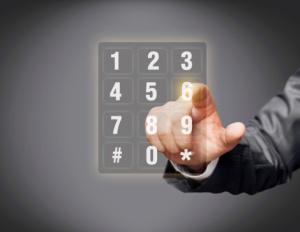 Always Available
We watch over more than 10,000 business security systems we have installed in the Albuquerque area in a state-of-the-art monitoring center 24 hours a day, 7 days a week, 365 days a year. Our central station meets all UL listing requirements and codes.
Invested in the Community
Since we live and work in Albuquerque, we want to ensure that this city is a great place to live in. You'll find us giving back to the people of Albuquerque in a variety of ways, from supporting Little League baseball and YAFL teams to volunteering at the local food bank.
Trained in All Aspects of Security
The professional response team at Industrial and Commercial Security Systems, Inc. is trained using a rigorous program based on National Central Station Alarm Association guidelines. We have technicians with over 30 years of experience in the industry.
Up-to-Date in our Practices
The commercial security systems industry is constantly changing. In order to keep up-to-date about the latest practices and procedures in commercial security, we maintain membership with the:
New Mexico Electronic Association
Invested in Our Customers
Industrial and Commercial Security Systems, Inc. offers the highest level of service for our customers. From our attentive call center employees to our honest, straightforward installation team, we offer superior protection and security for our business through exceptional service.
Contact Industrial and Commercial Security Systems, Inc. in Albuquerque for a free security needs evaluation today.
ICSS, Inc. serves New Mexico, Southern Colorado, and Eastern Arizona.
Call today for a consultation! 505-998-2246